silk scarves salukis on silk
Natural silk is one of the most beautiful and finest materials. Saluki is the most beautiful and noble breed for me.
It is a great honor for me to artistically connect my great love for painting on silk under the Salukis on Silk brand.
I create mainly in the studio in the Highlands. Silk is perfectly tied up in a frame in a garden gazebo, colors are mixed, Abisha and Dumont lie on a deck chair in close nearness and I begin to paint.
These are the moments of happiness, relaxation and complete comfort…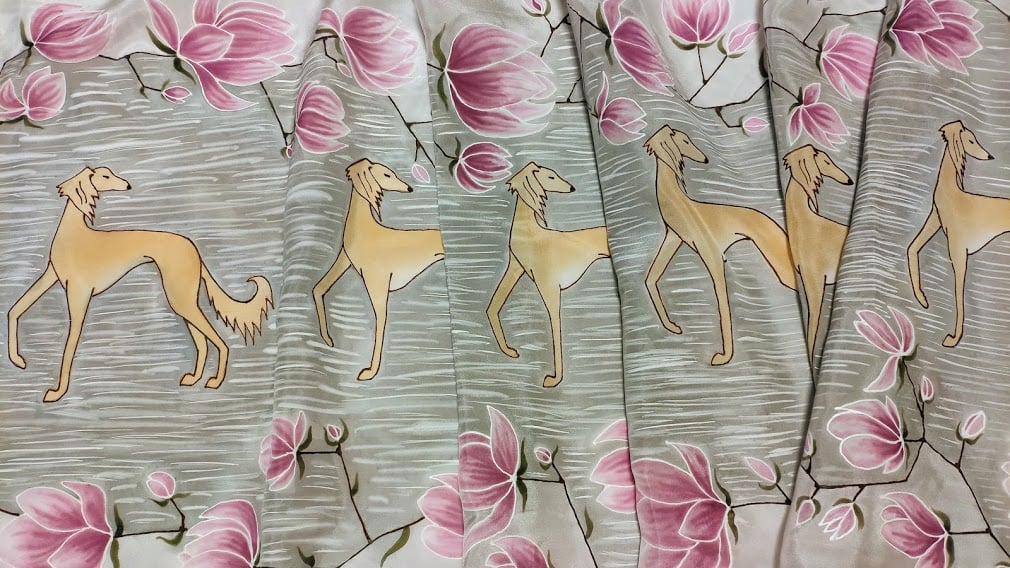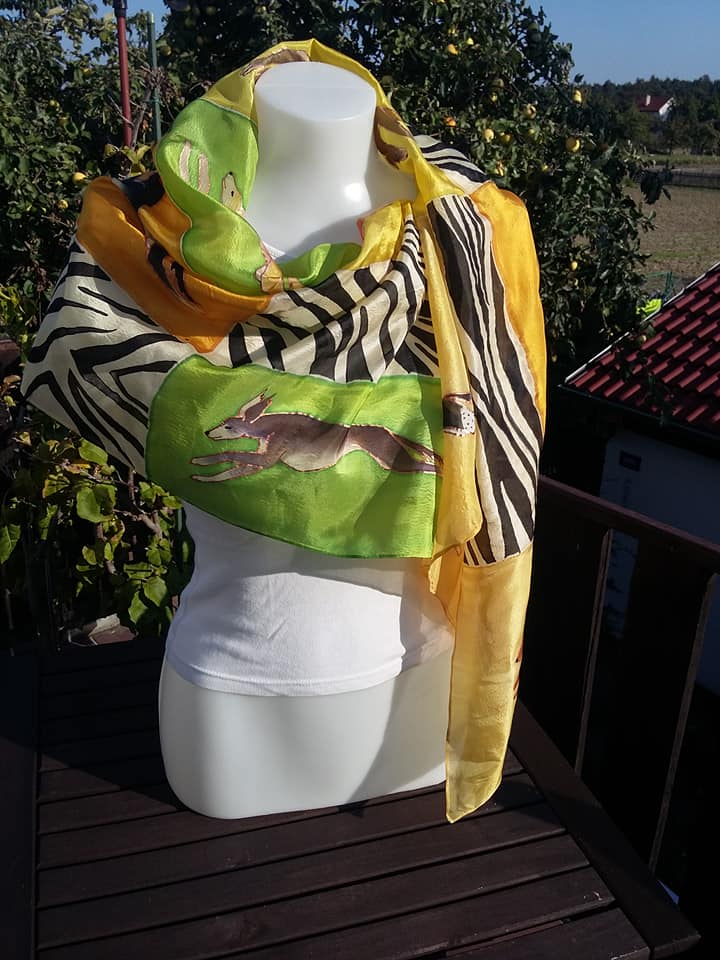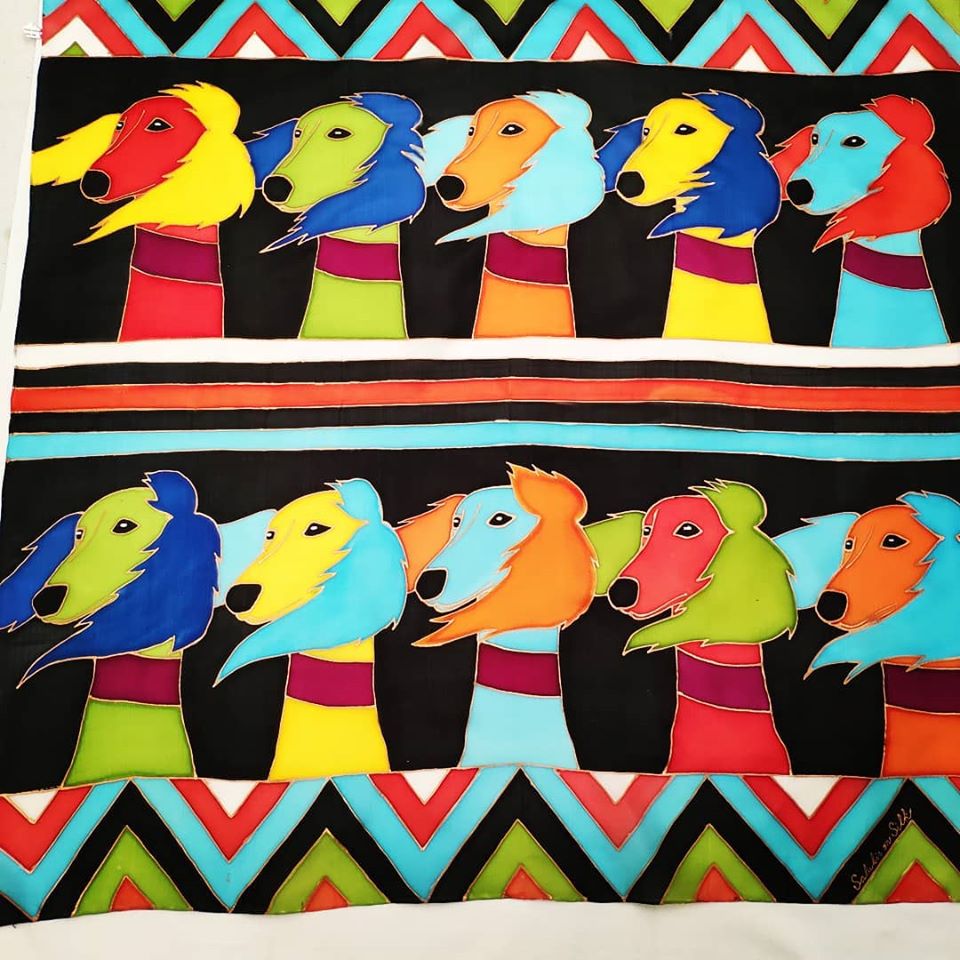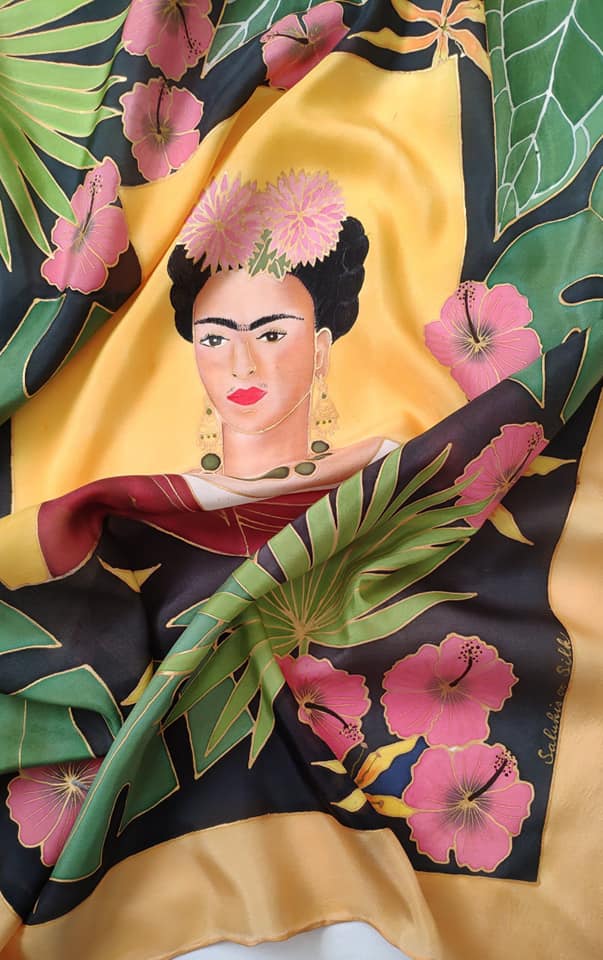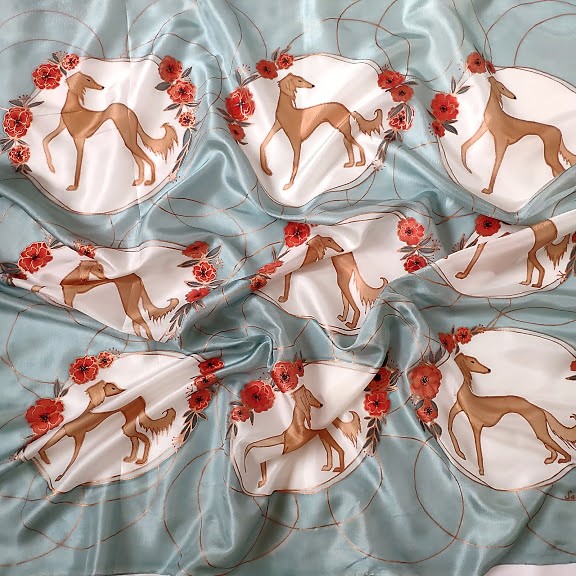 Hand painted silk
My name is Hana Jirásková and I have two great love – our two Persian greyhounds, Saluki Dumont and Abisha and silk painting.
One day I just thought it would be beautiful to paint a portrait of Saluki in all his Oriental beauty on silk.
I started attending art courses and since then the beautiful saluki have been the main theme of my silk paintings and our two boys are a constant source of inspiration.